Another Extension for all Caregivers Until October 2021 Regardless of Visa Status.
Read more
"Stop Milking the Overseas Filipino Workers!", says Duterte.
The iSavta Team | 12.11.2019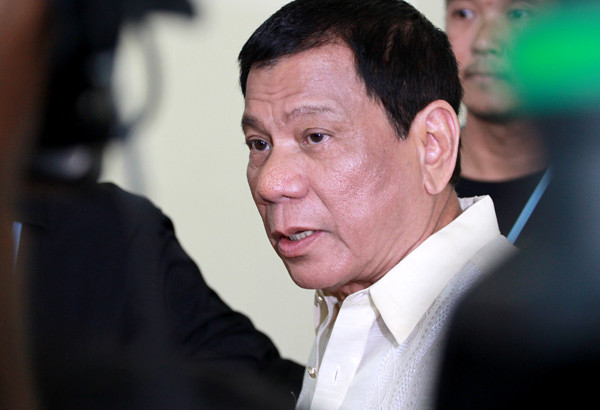 It was August of last year when news about desecration of Balikbayan boxes broke the internet with thousands of Overseas Filipino Workers cried foul over Bureau of Customs' implementation of "opening OFW boxes".
It was also during this time when now President front runner Rodrigo Duterte threw punches over the incompetence of the government in facing this issue.
The angry Davao City Mayor slammed the Bureau of Customs by saying that BoC is prying on the Balikbayan boxes to "milk" the OFWs with cash.
"Those Balikbayan boxes are sacred. They are an expression of love and affection. Nobody should be allowed to make a mockery of this sentimental bond between an OFW and his family back home," Duterte said.

Callous and Insensitive.
Duterte said that every little thing inside a balikbayan box was a fruit of months of savings and hard work and prying through it is callous and insensitive.
"Alam ba ng mga taga Customs na pati ang pag-arrange ng mga pasalubong ay may emotional meaning?" he asked.
Duterte acknowledged that balikbayan boxes could be used to skip taxes but the BoC's move was not the solution.
"Indeed, this privilege is subject to abuse by people who use it to smuggle dutiable items but there are other ways to address this problem," Duterte said.
The mayor said BoC Commissioner Alberto Lina, who owns Air21, was aware that forwarding companies could enforce mechanism against this.
"Commissioner Alberto Lina, who owns a forwarding company, knows pretty well that the safeguards could be implemented by the forwarding companies from the points of shipment," Duterte said.
Even the explanation by Lina that guns could be smuggled in through the Balikbayan boxes does not hold water because security authorities in the US are more stringent in their examination of these shipments, Duterte said.
Duterte said while he understands the mandate of the Bureau of Customs in addressing smuggling, BOC officials should have been more sensitive in handling the issue of the Balikbayan boxes.
"There are more sophisticated ways of checking illegal activities exploiting the Balikbayan Box system," Duterte said.
"The OFWs should not be made to suffer for the incompetence of people at the Bureau of Customs," he said.
The mayor criticized the BOC for being harsh on small boxes sent by OFWs while they are toothless against big and organized smuggling activities.
"They failed in stopping the smuggling of rice, pork meat, chicken, garlic and onions, why don't they address these problems first?" Duterte said.
Instead of making OFWs suffer, the government should focus in protecting the rights of every Filipino working outside the country, Duterte said.
"Let's put an end to the exploitation of these people who have sacrificed a lot working away from their families just to secure a better future for their children," the mayor said.
And this exploitation, Duterte said, includes the money-making schemes enforced by the government.
"They are asked to pay so many fees just to work abroad and they are required to get licenses and permits. And when they come home, they are being shortchanged at the airports and robbed by taxi drivers and even 'kotong' cops," Duterte added.
The tough-talking mayor said that the government must also recognize and act on the cases of exploitation abroad where many Filipino workers were forced to work long hours and were subjected to many abuses most especially the women.
Duterte said that if he has his way, children of foreign workers should even be guaranteed free college education.
"The children of foreign workers end up as the biggest losers in the migration of Filipino workers abroad because they are left wanting for the embrace and the love of their parents," the Davao City Mayor said.
He said the government which has failed to provide job opportunities in the countryside should take most of the responsibility of this modern-day diaspora of millions of young Filipinos.
"Gobyerno na ang nagkulang tapos ngayon gobyerno pa rin ang lumalabas na nang-gigipit sa kanila (Government has been remiss and now government is the one harassing them)" he said.
"Let us stop treating our foreign workers like milking cows. They deserve a better deal," Duterte said.
Source: Inquirer.net (2015)
Photo courtesy: Philstar.com