Another Extension for all Caregivers Until October 2021 Regardless of Visa Status.
Read more
The New Normal : Impacts brought by COVID-19
iSavta | 10.05.2020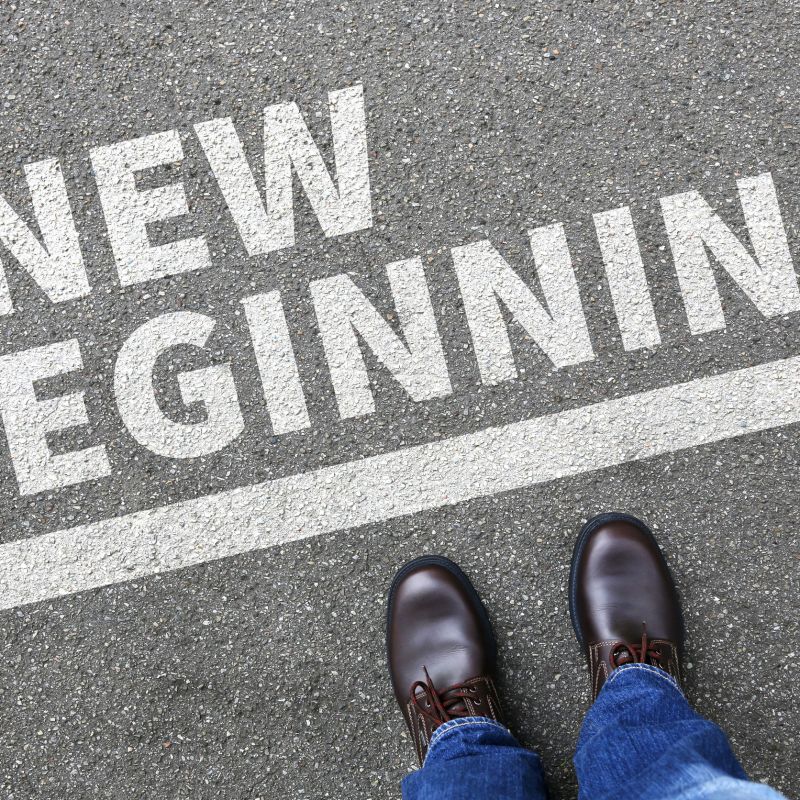 Have you ever heard about the "New Normal?" What is it really all about? Is the fight against COVID-19 already over? How do we recover economically? Does it mean everything's gonna be new?
While many people have become afraid of what lies ahead after the huge economic impact the pandemic has brought, its effect on the mental health and well-being of those affected should also be a huge concern.
Many are still grieving the loss of loved ones, many had huge business/investment losses, and many others have lost their bread and butter. It's not a surprise if many will get depressed. While the concern is very much valid, there are ways to adjust and cope with the current situation in a more optimistic manner. Optimism, after all, doesn't deny reality, but looks at reality in a better perspective.
Complaining about how things were so different in the past might be a natural reaction, however, we have to live in the present and do our part to make the future better. Since COVID-19 has already had so much impact on our society, and there is no quick fix on how to go back to the way we used to live, we just have to accept that there is now - a new normal.
So, what does it mean? It simply means things that were not ordinarily done in the past, will now become normal under these new conditions. It means adjustment! According to a Chinese Proverb: "A wise man adapts himself to circumstances, as water shapes itself to the vessel that contains it."
Today we are faced with unprecedented realities - not even our grandparents have experienced such in their lifetimes. The once active people now have to stay at home, community events that we are all excited about have been cancelled, and classes are being done online (well, in fact students like it better when there are no classes at all!!!). Physical distancing continues, and wearing masks and even protective gears all the time when we need to go out for groceries or do other necessary things, would be the new norm.
When we are outside, we have to be very careful, wash our hands all the time, and sanitize all the time - that's how our present life looks. Once we arrive back home, we have to leave our shoes outside the door, sanitize even grocery items, take a bath and change clothes immediately. We never used to do this, but this is now the new normal.
Our toddlers cannot go to daycare centers/kindergartens, they have to play at home. Our teenagers and college students who used to be more independent (and we don't see face-to-face often) are now inside our homes 24-7. While we used to buy food outside for convenience, we now have to learn how to cook, check youtube for recipes, and even try out some budgeted dishes knowing that cash flow is more limited nowadays.
Working via the web? Well, that's for the more techy guys. Healthcare workers like caregivers, nurses and doctors most probably would still have to take care of our patients face-to-face, albeit in a more sanitary way. There will be discomfort for health workers who are wearing n95 masks, and all the protective gear which might be heavy or hot. Some may even be asked to work in double shifts if there's a lack of manpower.
However, it is also in this new normal that the healthcare profession shines its brightest. Many have appreciated the effort, sacrifices and heroism of health care workers - who were actually looked down and forgotten in the past. So, if you feel that people are now grateful to you more than ever, smile, accept their thanks, because that is now the new normal!
While taking pride in how our profession/vocation has been seen with so much importance, how you've risked your lives so patients (COVID-19 positive or not) may continue to live, or, for your patients to have a safer environment against the virus, never forget that the most important thing is not being praised, but just doing what we are called to do with the best that we can - with or without the benefit of praise. We are simply doing our duties to society and for the generations to come.
Don't be overshadowed by the praises to the healthcare profession too, nor look down at our friends in the corporate world who have now lost their jobs. If the corporate world is suffering, losing money or investments, and unemployment is increasing, it also means that there will be an economic imbalance - and whether we like it or not, we will all be affected.
Hospitals and Nursing facilities would feel the difficulty of their clients in paying their services. Patients' families will have a hard time paying the expensive bills brought about by any sickness. Government tax revenues will also be affected. So if you hear about how your bosses are having a hard time looking for money to pay your salaries, or, the government trying to loan from the IMF, or, your relatives and friends asking for loans from you, that is also the new normal.
If government efforts to save the economy won't be that effective, don't stress yourself too much. Remember this is the first time for all our leaders, so don't get too surprised if it's a real headache for them looking for solutions. Nevertheless, this is only a temporary thing. Vaccines are on the way. The only thing that we and our leaders can do, is to learn from this experience so there will be better prevention, earlier predictions, and advances in virology and vaccinology in the future, because such a crisis, can happen again - caused by another invisible enemy.
To sum it up, the new normal simply means, adjusting to this current situation. There is no other way to win in this battle, but to adjust. This new reality wouldn't be forever, just like anything in our lives because the only constant thing on earth is change. Charles Darwin once said: "It is not the strongest or the most intelligent who will survive, but those who can best manage change."
We hope all of us can influence our families and friends more positively in this time, see the silver lining in this situation, enjoy this time with our families, enjoy the simpler life, and discover your inner creativity to continue living this life to the full.
Read more about Global Events