iSavta Blog / Local Events / Tis' The Season To Be Jolly... Plus More!
Tis' The Season To Be Jolly... Plus More!
The iSavta Team | 12.11.2019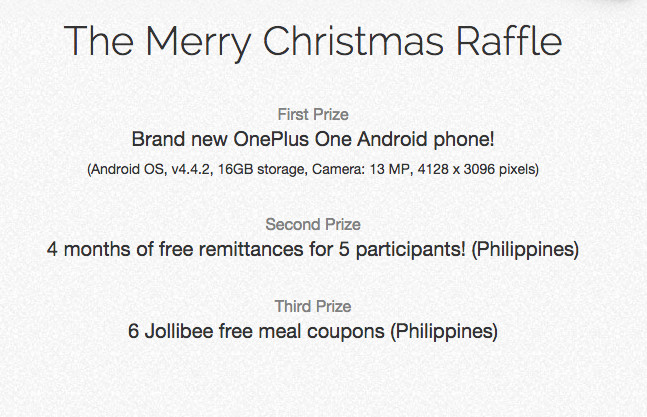 It's Christmas! Yey!
Again, the season when everyone deserves to be happy is here! It is a season of hope and thanksgiving and here in iSavta, we didn't stop thinking of ways on how to make you guys happy especially this Christmas!
Some of you might even home for the Holidays but we know that majority of our dear caregivers opted to stay put and will spend lonely nights of being away from their loved ones.
But, worry not! iSavta together with Rewire planned a spectacular Christmas treat for all of you! We currently have a Merry Christmas Wish Raffle where you can have a chance to win the following prizes written above!!!
For you to JOIN this awesome raffle, please visit Rewire's website for the mechanics by just clicking the link below:
JOIN REWIRE'S MERRY CHRISTMAS WISH RAFFLE!
On top of that, we also have a 60% DISCOUNT on our sending fee exclusively for iSAVTA MEMBERS!!!
All you have to do is sign up here: SIGN UP HERE!
SIGN UP AND SEND MONEY WITH US TO AVAIL THE 60% DISCOUNT ON YOUR SENDING FEE!!!
Join Us Now! Other surprises awaits the lucky winners!
Signup and find caregivers now!
Read more about Local Events