Another Extension for all Caregivers Until October 2021 Regardless of Visa Status.
Read more
Underpaid Caregivers? Who's To Blame?
The iSavta Team | 12.11.2019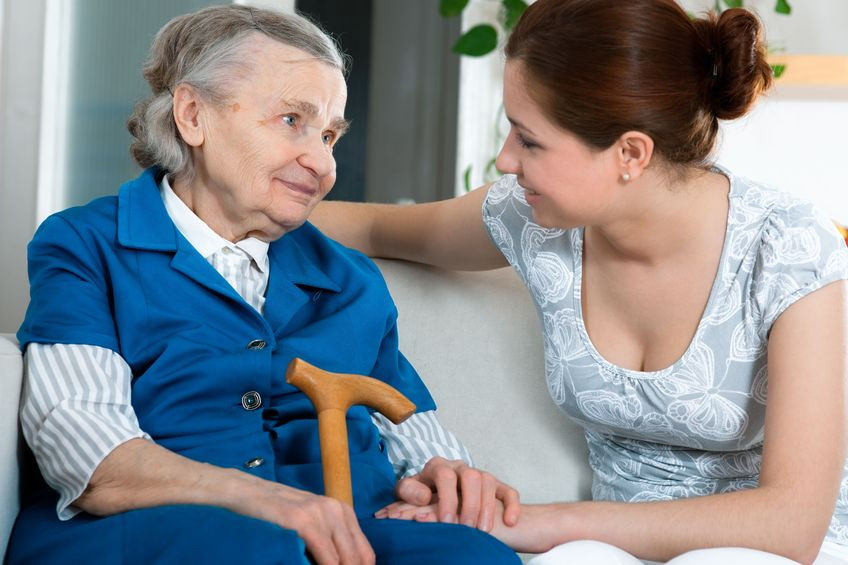 Compared to other countries, caregivers enjoy a reasonable amount of salary in Israel. Although, foreign caregivers are paying a huge amount of pre-departure fee, many believed that you can actually recover the amount you spent in less than a year. But what if you'll find out that the compensation given to you is not actually enough according to the labor law?
Haaretz published a certain article last Sunday (May 22) about the Israeli agencies allegedly underpay Foreign Caregivers. According to the article, a lawsuit in the amount of about 150 million shekels, which was filed two years ago against several agencies, is already on pending hearing in Tel-Aviv court pretty soon.
A caregiver named Larni from the Philippines is working with an 84 year-old woman for about six years. Every month, she's receiving about 2,000 NIS from her manpower agency which is what the employer's National Insurance Institute (Bituah Leumi) benefits covered. The rest of Larni's salary, she's receiving from her employer privately amounting to 2,500 NIS every month.
Kav Laoved was able to check Larni's payslip and discovered that the manpower agency where she belongs do not pay her the exact amount that she's entitled to. It turned out, the agency is withholding hundreds of shekels each month. This doesn't mean that Larni is not receiving what she needs to receive. In fact, this anomaly does not affect her at all. But the employer was covering over the years more than she should have been because the employer believed that it is her obligation to pay such amount as the law required.
According to the lawsuit filed against several manpower agencies, tens of thousand of foreign workers are facing the same problem. Together with all the testimonies to Kav Laoved and monitoring of Bituah Leumi, it is believed that the agencies have withheld altogether a staggering half a billion shekels (or more) over the past seven years.
Danel, Matan Chen, Manpower Care, Natan Hamerkaz, Amalsiudit and other agencies have a class action suit submitted against them by Attorney Gal Gorodisky. Allegedly, these companies withheld payment for vacation days and pensions among other infractions.
How are the agencies allegedly able to do this?
According to the example cited by Haaretz, "a caregiver whose patient is entitled to 18 hours a week of care receives 25 shekels an hour from the company employing them, which comes to about 1,800 shekels a month. If the patient and the caregiver have agreed on a salary of 5,000 shekels a month, the patient pays the rest. This system, according to Kav Laoved, helps protect the workers' rights – if the company pays less, the patients pay the difference"
Kav Laoved says it has found discrepancies in hundreds of salary slips. "This procedure has been going on for years. The salaries are calculated wrong and none of the employers or employees noticed it," Irit Leibovich, coordinator of caregiving at Kav Laoved, says, adding that many of the companies work this way, not only those that Kav Laoved has sued. "They take advantage of the weakness of the caregivers," she said.
Contradictions on the allegations are also present. According to Doron Raz, chairman of the association of caregiver employment agencies, if there are mistakes, they are corrected immediately and workers receive all the money they are owed, at the latest retroactively when their employment ends.
"Caregiving agencies are the only ones who are monitored by the state. No one checks what foreign workers are being paid in private companies or other branches, and you're accusing the only branch that cares for its employees?" Raz said. He added that in fact, the families are shortchanging the workers by not paying social benefits according to the basic salary. "Every six months we send the families a letter and nobody pays attention. So in any case the families are saving money on the workers and paying them less this way."
An Indian woman named Almeda Frances Rodriges who worked for three years through Danel, mortgaged her house to pay the agency that helped her to come to Israel. After three years, she discovered that her agency here in Israel had not paid her and her employer properly. "You depend on people and on the company to help you so you can work and help the sick person, and in the end you find out nothing is right," Rodriges said.
"More and more people are coming to us with what seemed at first to be oversights, but we discovered that they recur and it's hard to believe the companies are doing this innocently. It's a great method for them, because if the employee or their patient notices something is amiss, they just [fix things] and the system keeps going," Gorodisky says.
The National Insurance Institute or Bituah Leumi admitted that mistakes in calculating salary, pension or vacation leave payments are often found. In some branches, when salaries are not properly paid, Bituah Leumi demands restitution, says Orna Zamir, in charge of the caregiver department. However, "when the fee is shared between the family and the caregiver manpower agency, when the company pays less the employer pays more," Zamir says, meaning discrepancies are harder to pinpoint.
According to Zamir, employers are not required to employ their caregiver through a manpower agency, but are entitled to receive Bituah Leumi money directly to their bank account. This law was amended last 2014. However, only 2,500 employers have chosen this method.
The association of caregiver agencies responded in the name of the agencies mentioned in Haaretz article that the facts as given in the lawsuits are "invented and untrue". They believed these will be rejected by the court. "The only truth is that the caregiver companies in the association are number 1 in Israel in the way they treat foreign workers, including strict provision of all their rights."
Source: Haaretz
Related: Save money on remit