Another Extension for all Caregivers Until October 2021 Regardless of Visa Status.
Read more
Who Will Be Your First Gentleman/Lady After The Election
The iSavta Team | 12.11.2019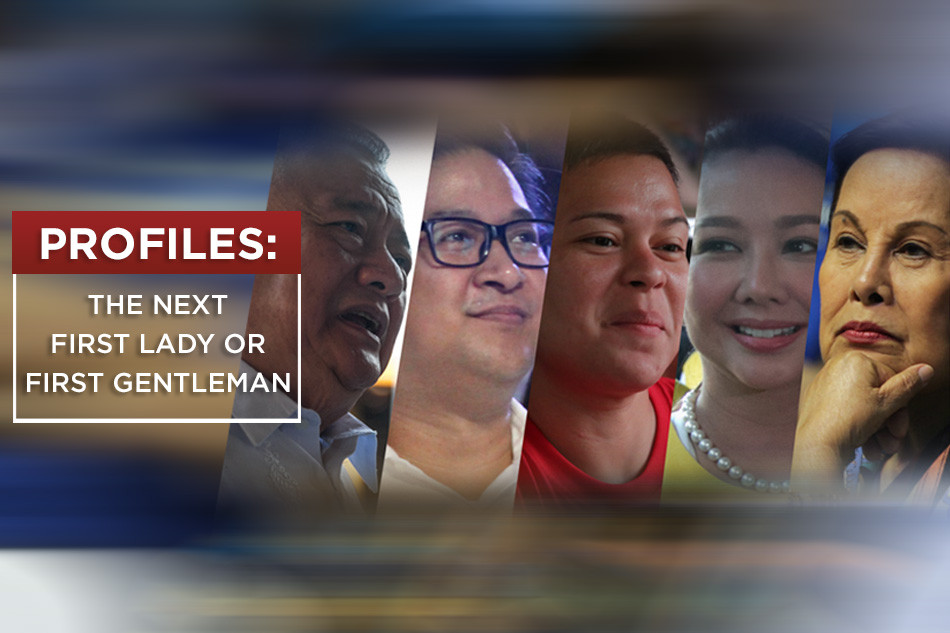 During the time of Ferdinand Marcos and Martial Law, it was rumored that most of the decisions that were made by the late president was placed first in the hands of his wife Imelda. Many believed that Marcos was a great leader, in fact, many until now believed that he is still the greatest president the country has ever have. But, his love and obsession with Imelda led him to his demise. Imelda was in fact, the one who sat on the Malacañang throne during the Martial Law era.
As the whole nation patronized and scrutinized the Philippine Presidentiables these past months, Filipinos missed some important persons that may influence the future president's decision making. Let's take a side trip into the personalities beneath their wings. This article will give you a quick look on the future First Gentleman or First Lady of the Philippines.
Korina Sanchez-Roxas
Also known as Korina Sanchez is a broadcast journalist, television news anchor, senior field correspondent, magazine show host, radio anchor and newspaper columnist. She's known to almost everyone as a host of Rated K and giving away a lot of slippers "tsinelas" to less fortunate. In college, Korina excelled in courses related to creative writing, thesis writing and speech. Already working at the time, she was a two-time awardee for scholarship of the United States Embassy's Thomas Jefferson study grant for Investigative Journalism which brought her to several colleges and universities in the U.S. for post graduate short courses.
She married Mar Roxas last October 2009 at the age of 45 after speculations of being involved with different men including the now president NoyNoy Aquino.
Korina also got involved with a lot of controversies with her household helper. She was accused of having a very bad temper and physically abusing her maids. The maid filed a case against her in court. Korina also got involved with controversies versus CNN anchor Anderson Cooper when she commented that Cooper does not know what he was talking about. It was the time when the country was hit by typhoon Yolanda. Cooper reported internationally that the Philippine government was responding too slow and no help was given after so many hours. Korina's remarks about Cooper was in defense of his husband Mar Roxas, the DILG Secretary who was responsible of the situation that time.
Teodoro Misael Llamanzares
Also known as Neil Llamanzares is Grace Poe's husband for 25 years. Llamazares is a natural born Filipino who held American citizenship since birth. He is a veteran of the United States Air Force who served from 1988 to 1991 and later worked for Science Applications International Corporation. He worked for San Miguel Corporation after the return of his wife to the Philippines.
He is probably one of the reasons why there are doubts with Poe's presidency. Neil denounced his American citizenship in response to the clamour of the people for him to prove that he will embrace his pinoy roots. Neil was with Grace Poe during the entire campaign period quietly ensuring his wife's safety and well-being.
Elenita Binay
Known as the First Lady of Makati, Elenita Binay is the wife of Vice President Jejomar Binay. She is a doctor and a politician. She was elected as Mayor of Makati from 1998-2001. She is the mother of Makati City Mayor Jejomar "Junjun" Binay, Jr., 2nd District of Makati Representative Mar-len Abigail "Abby" Binay and Senator Nancy Binay.
According to Wikipedia, Elenita Binay's (and private businessmen Li Yee Shing, Jason Li and Vivian M. Edurise, and Ernesto Aspillaga's) arraignment for graft charges was set by the Sandiganbayan's 4th Division on January 18, 2008. Binay was charged of alleged anomalous purchase of office fixtures and furniture for the new Makati City Hall from private contractor Office Gallery International from December 1999 to February 2000, regarding the acquisitions worth P 13.25 million overpriced by P3.6 million.
Sara Duterte
Also known as Inday Sara to her constituents in Davao, is the daughter of Presidential candidate Rodrigo Duterte. Since her father is already annulled to her mom Elizabeth Zimmerman and not married to anyone, people is assuming that Sara will act as the first lady of the republic if her dad will win the presidency. Sara is a lawyer and former Mayor of Davao City and now seeking for re-election after her father joined the presidency bandwagon.
In 2011, Sara dominated the headlines of live TV newcast and newspapers because of the punching incident that happened in Davao. Known as feisty Mayor, Sara punched a court sheriff four times after he insisted and pushed through the house demolition job in Brgy. Soliman in Davao City despite of the then Mayor's plea to wait for her.
She is also tagged as the co-depositor of his father who allegedly have a multi million peso deposit on his BPI bank account.
Sara Duterte is very active in campaigning for her father during the entire campaign period.
Narciso Santiago
Miriam Defensor-Santiago's life is an open book to all Filipinos and the world. But, little did we know anything about her husband Narciso Santiago.
Despite of being husband of a brilliant lawyer and great Senator, Narciso, known as Jun, kept a low profile and seldom expose himself to limelight. He serves a presidential adviser on revenue enhancement. Under former President Joseph Estrada, he served as undersecretary of local government.
He may not known to many but he is known in cockpit arena. Jun Santiago is 5X Champion at the Famous World Slasher CUP. He's known to his fellow "sabungeros" as IDOL.
Now that you know a little about the possible Presidential Spouse/Daughter, did it somehow let you think twice about your chosen candidate?
Photo courtesy of ABS-CBN.com