Another Extension for all Caregivers Until October 2021 Regardless of Visa Status.
Read more
Yahoo was hacked. Big time. What should you do now?
The iSavta Team | 12.11.2019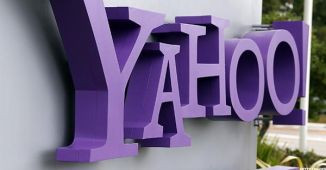 Yahoo! announced yesterday (Thursday, September 22nd 2016) that data about 500 million users (your read it right, half a billion...) was stolen in 2014. It happened 2 years ago, which is quite a long time ago, in what is already declared the largest breach in history. Yahoo! claims that no passwords were stolen, but we highly recommend that you change your Yahoo! mail password right now. Yahoo! lost at least some of its credibility due to this very late report, so you'd better safe than sorry.
While this news item wasn't highlighted on the company's homeapge, Yahoo! said it was probably done by a "state" that was behind this action. We can only guess they refer to Russia or China, two countries that were in the news lately, involving hacking attempts (many of them successful) on American and international targets, such as Hillary Clinton's election campaign, the international anti doping agency and more. Many more...
Your iSavta account is safe of course, no need to change your iSavta password or to do anything else. Please share with your friends, just in case.