iSavta Blog / Work Abroad / Yurisha: An iSavta Success Story
Yurisha: An iSavta Success Story
The iSavta Team | 12.11.2019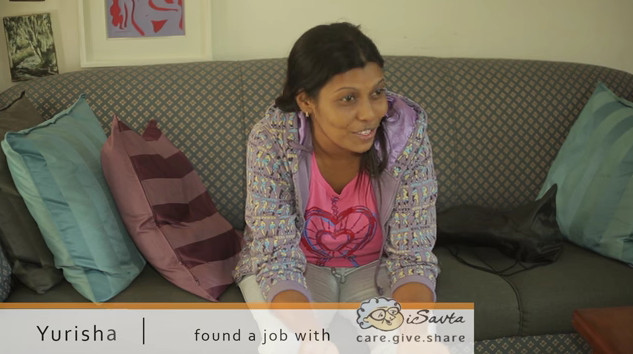 Yurisha: An iSavta Success Story
For many years, iSavta has been very consistent with its mission to help each and every caregiver to find a suitable job for them. Same goes to our Elderly employers, iSavta made sure that they could have a perfect caregiver chosen by no other than themselves. iSavta is not your typical way of finding a caregiver job. We created a medium for you to find an employer on your own, direct and real.
Along the way, iSavta encountered some criticisms, doubts and cynicisms from people. Does the method really works? Is there really a possibility that one caregiver could find one employer on his/her own without the help of a manpower agency? Are these employers posted on the website are legitimate? Is it true that some of them are immigration police in disguise? Is it really true that it's for free?
Tonight, we are going to share to you the story of Yurisha, a beautiful caregiver from Sri Lanka, who, by chance and luck, found an employer through iSavta by just signing up. We interviewed her and ask her to share her story to us.
Here's her video:
Yurisha: An iSavta Success Story
Yurisha is just one of those people who found a perfect job on iSavta. We will share more success stories in the coming weeks. If you want to share your story to us, don't hesitate to send us an email at support@isavta.co.il or just simply send us a message on Facebook.
To Yurisha, thank you for sharing your story to us. We are truly happy to know that we were able to help you find a suitable job for you through our website. It feels like all our efforts are paying off. Goodluck and God Bless you!
Read more about Work Abroad