Another Extension for all Caregivers Until October 2021 Regardless of Visa Status.
Read more
CoronaVirus 2019 nCoV: How Does it Affect the Caregiving Sector in Israel?
iSavta | 05.02.2020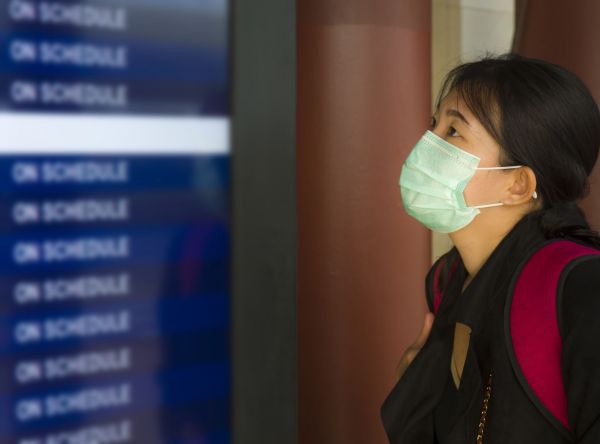 As of today, reports say that the Wuhan CoronaVirus has killed 500 people and infected more than 24,000. The death toll and the number of infected patients in China has exceeded the 2003 SARS outbreak.
When the World Health Organization (WHO) declared this outbreak as a global health emergency, the majority of the countries around the world imposed a restriction on travelling to other countries which have a positive case of CoronaVirus, specifically to China.
It is reported that the virus can spread from person to person contact. There are reports that some patients who have the virus can be asymptomatic but still contagious and dangerous to anyone they come in contact with.
Israel Health Minister Yaakov Litzman on Thursday already declared a total ban on flights into the country from China amid concerns over the spread of the virus. All airlines joined in pausing all flights to China.
Although most of the Chinese nationals who are working in the country are in the construction sector, there is still a growing concern among the migrant workers from countries which have a positive nCoV case. There are reports that some of the Chinese nationals who went home are restricted to come back to Israel. This concern is hovering over everyone who traveled and will travel in and out of Israel.
Should the CoronaVirus not be constrained in the next few weeks, there will be an impact on the number of vacationing caregivers from March to May this year. For now, the restriction is on the flights from China alone but this is a developing issue and the rules could change in the coming weeks.
The Philippines has 3 confirmed cases and around 500 PUI at the moment. All these confirmed cases are in Metro Manila with a few PUIs in nearby provinces. The Philippines also imposed a temporary restriction on travel to and fro China and other affected countries.
Most Filipino caregivers take their vacation during the summer in the Philippines (March, April, May) and they travel from Israel to the Philippines via Hongkong. Hongkong has the fourth highest number of patients positive with CoronaVirus followed by South Korea. Singapore is the 2nd followed by Thailand and Japan. The Philippines at the moment imposed a restriction of flights from Hongkong as well. It is possible that you will be quarantined when you arrive.
If you are planning to take your vacation in the next few months, make sure that you are updated with Israel's impositions regarding the CoronaVirus. Be ready to change your plans and give your family a heads up. Be aware of the rules and restrictions of the Philippines as well.
If you really need to travel back home, make sure you abide by the rules and regulations of Israel as well as the country where you'll have your connecting flight. Above all, protect yourself by boosting your immune system, eat healthy, wash your hands as often as you can, bring hand sanitizer wherever you go and put on a face mask if necessary. Avoid travelling if you have symptoms of flu like sore throat, sneezing, fever or coughing.
Remember, the only way to combat this disease is for us to do our best not to spread it to others.