iSavta Blog / Health & Wellness / COVID-19: New Guidelines from Israel Ministry of Health effective March 17, 2020
COVID-19: New Guidelines from Israel Ministry of Health effective March 17, 2020
iSavta | 18.03.2020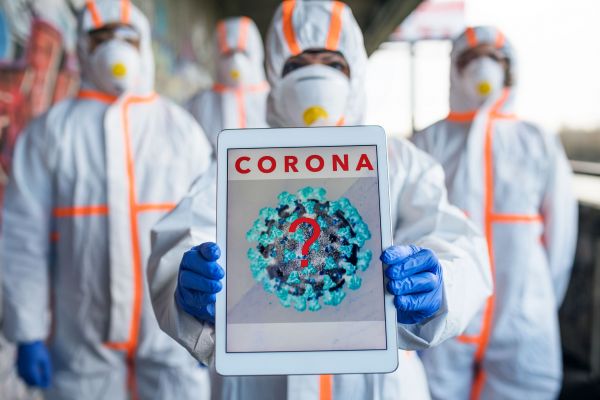 In line with the recent events and number of cases rising all over the country, the Israel Ministry of Health released a new guidelines for all its citizens and everyone who is currently living, studying or working in Israel. Please take time to read and understand everything written here, particularly the specific instruction for Caregivers. It is very important to follow diligently all these guidelines to ensure your safety as well as the people around you. iSavta is wishing you good health amidst this crisis. May we all be safe and get through this together.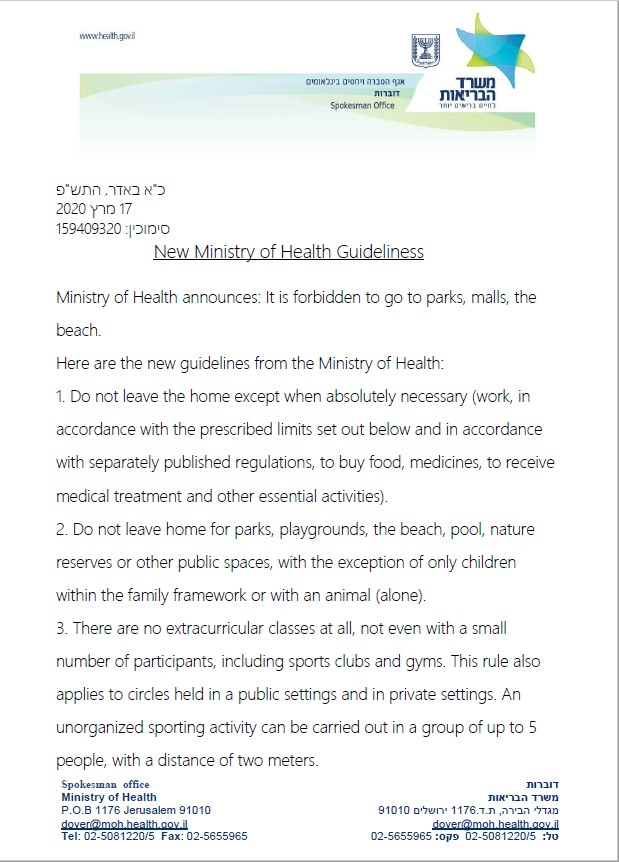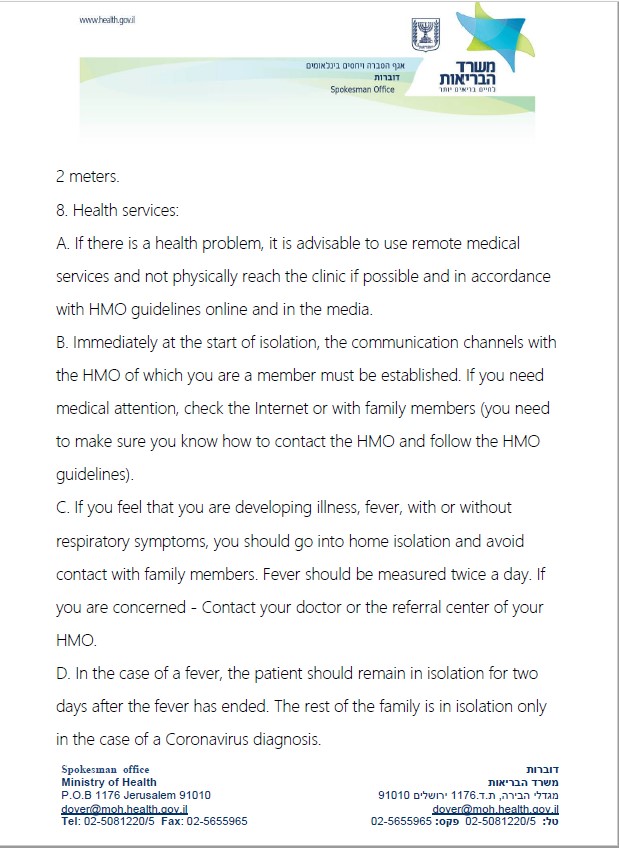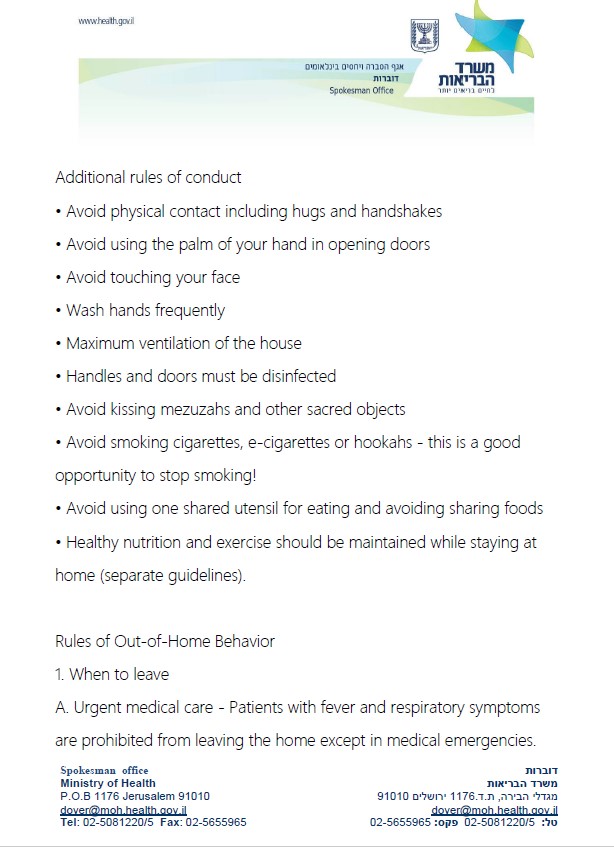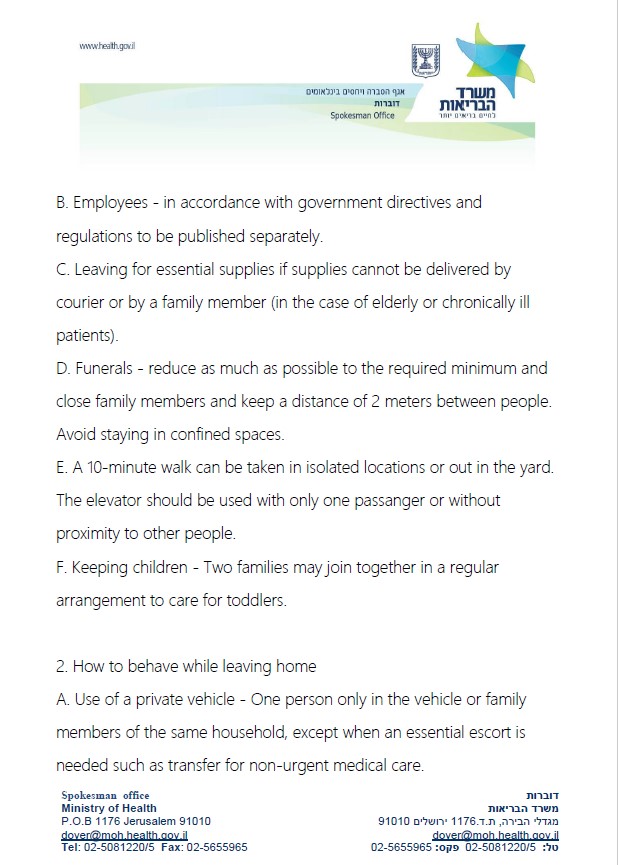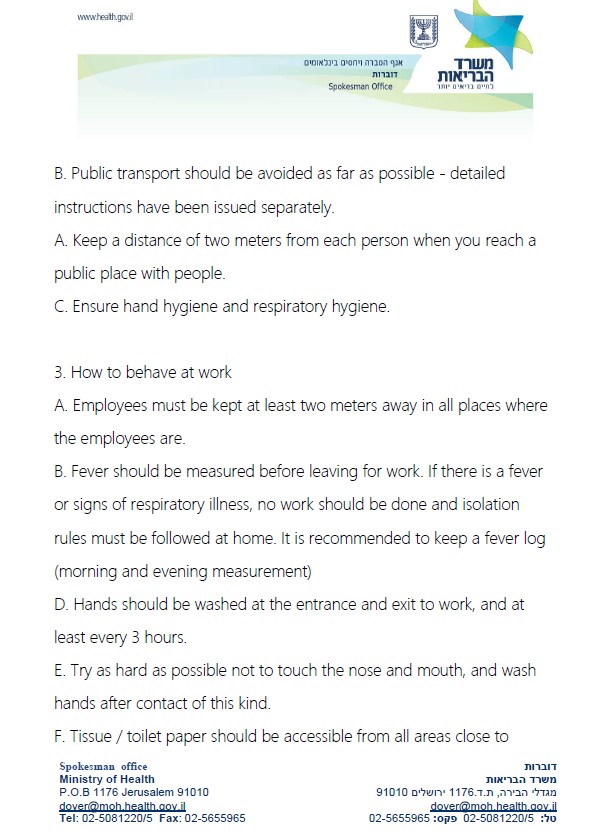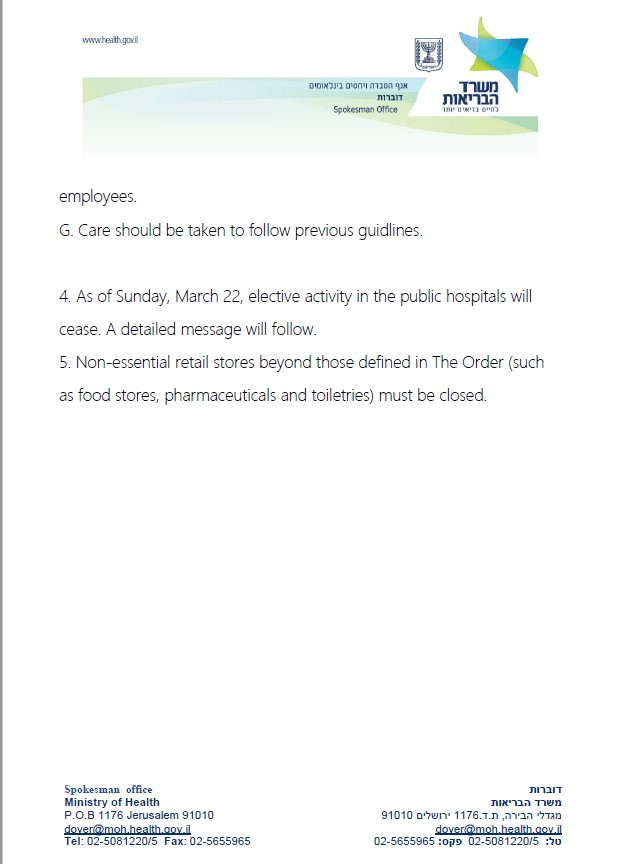 As we all know, the elderly are susceptible and vulnerable to COVID-19 virus. The Health Ministry released a special guidelines for Caregivers who are taking care of these people. Please read below: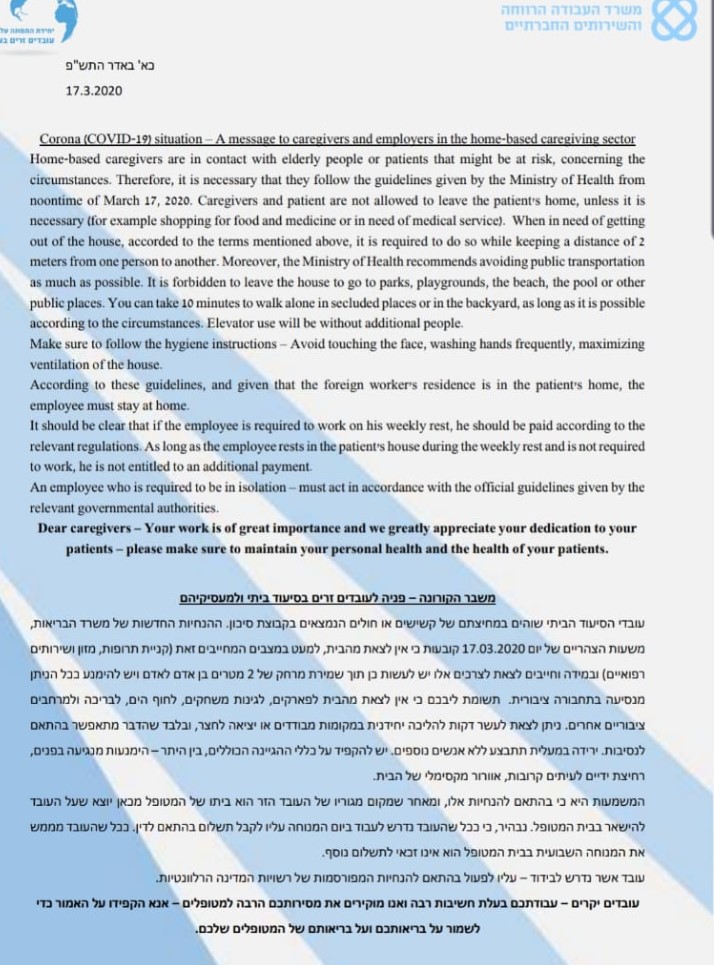 Signup and find caregivers now!
Read more about Health & Wellness