iSavta | 10.07.2019
This article will outline the pros and cons of live-in caregiver jobs in exchange for room and board. The live-in caregiver program in Canada previously allowed workers to get a residency permit through the live-in caregiver program. This has changed recently, and more information about this can be found in our other article.
You will notice that some points appear in both lists. That is because certain factors of working as a live-in caregiver could be either a pro or a con depending on who you are working for as well as your personal preferences and circumstances.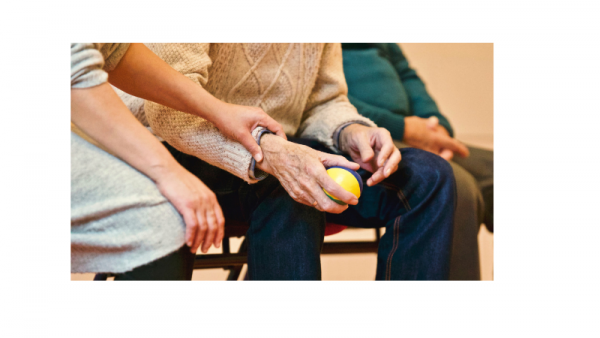 Advantages of working as a live-in caregiver
There are a great number of pros to working as a carer in exchange for room and board. Below are some of the benefits you can experience when working in this type of role.
Helping elders
You help an elderly person to stay in their home and live as much of a normal life as possible. Aging can take many things away from older people and you can help them to live as normally and happily as possible.
You can help older people live happier and healthier lives by allowing them to stay in their own homes as they age.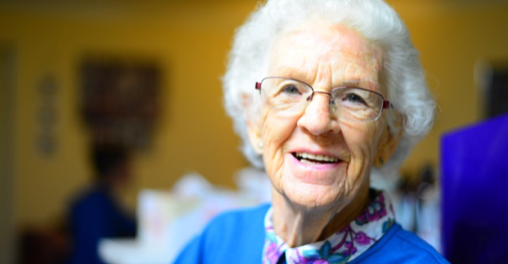 Helping family and friends
As well as helping the elderly person, you can also take the pressure off the client's family and friends to look after them, which will have a positive impact on their relationships.
Forming relationships
One of the amazing things about working as a live-in caregiver is that you will form a relationship with your client. Many live-in caregivers find this the most satisfying part of their job, and they enjoy feeling like they are part of the family.
Interesting day-to-day tasks
Working as a live-in caregiver can be more interesting than working in settings such as hospitals and nursing homes because you have more of a variety of things to do.
You may take your client out for a sightseeing trip of the local area or take them to local elders' activity groups to meet up with other people of their own age. Other elements of your job will include their personal care as well as general housekeeping tasks.
Your work might be more varied than if you worked in another care setting, such as a nursing home.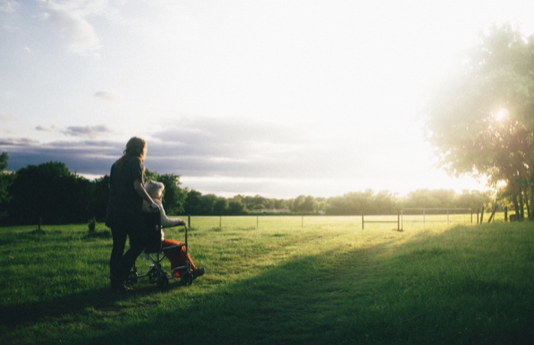 Learning
If you are not from the local culture, living in a home with an older client can be an excellent opportunity for you to learn about local life and culture. Also, if English isn't your first language, it will help you to move your language onto the next level by communicating with your client.
Another benefit of working as a live-in caregiver is the things that you learn that you can take out into other jobs. For example, you will learn how to work in a pressured environment as well as how to risk assess and be aware of safety issues.
Living situation
Because you have room and board provided, you don't have to worry about trying to find somewhere to rent. This can be really beneficial as to rent a property often requires local references and a significant security deposit.
An obvious pro of working as a live-in caregiver is that you have no commute.
Provide better care
As a live-in carer, you can provide a better quality of personal care because you aren't stretched across a number of clients. You can spend proper, quality time with your client, and as we mentioned, establish a proper relationship.
Salary
The salary for a live-in caregiver can sometimes work out better depending on how much your employer takes out for room and board. In addition, sometimes you can be paid for 'sleeping' shifts.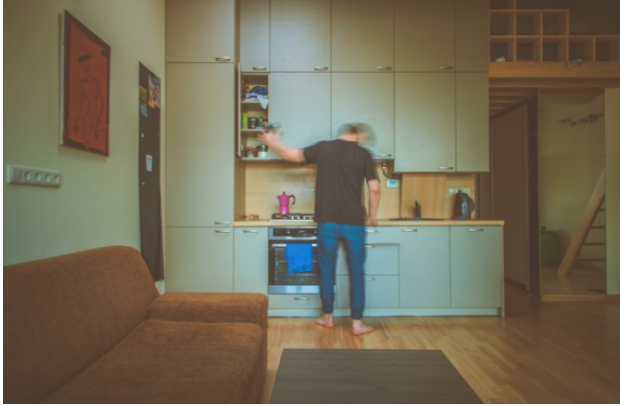 Disadvantages of working as a live-in caregiver
Clearly there are a number of excellent benefits to living in a client's home as their carer. However, there are also a number of cons associated with this type of job, and it's worthwhile making yourself aware of these before starting this type of job.
Working alone
Working alone can be difficult because you don't have a team or supervisor in the immediate vicinity. This means that you have to make the decisions and it can be challenging to manage the responsibility.
You also don't necessarily have the support of an organization even in another location, especially if you are working directly for a family.
Separation from loved ones
If you have a family or partner, they may not be able to live with you. You may find that you miss your family and friends by being in someone else's home all the time.
Potentially less money
Depending on who you are working for, room and board can reduce your rate and make it harder to save money compared to renting a cheaper room.
You may end up working more than your allocated hours as a live-in caregiver, and you may not get paid overtime.
Less flexibility than other care jobs
You may find that your shift patterns are not particularly flexible as you are dependent on respite workers to give you a break, and your client is dependent on you to provide continued care.
Living situation
One of the downsides to living in your workplace is that you don't have a private home to go to. This could mean sharing parts of the home with your client. This might make it feel more challenging when you have breaks.
You may have to share your living space with your client and their other carers.
Depending on your location, for example if you are in a rural area, you might find it difficult to build up an active social life. This can be compounded by having long working hours or having breaks at unusual times of the day.
Hours
Often live-in caregivers can work long hours, and that can put you at risk of burnout. It's really important to make sure you have adequate breaks during your week, and where you can without jeopardizing the safety of your client, have breaks during the working day.
Emotional challenges
As a live-in caregiver, you are likely to form a strong bond with your client. Probably more so than if you were working in a different care environment. This can create difficult emotional challenges when you see your client deteriorate as they age, or even die.
Summary
Evidently, working as a live-in caregiver has its advantages and disadvantages. These can vary considerably depending on who you are working for. So, if you are looking for work as a live-in caregiver, take these factors into consideration and they can be used as discussion points in applications and interviews.