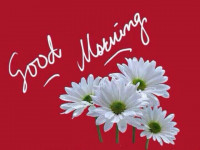 Hasmukh
Male, India
References
Add Reference
א
אתי
"הארי טיפל באבי כחודשיים עד שאבי נפטר. הארי היה מקסים. עדין, אנושי, מסור, נקי, אחראי. היה לו קשר מצויין עם אבי והוא מאוד סמך עליו. ממליצה עליו בחום הוא היה פשוט מושלם לעבודה זו." ... Read More
About Me
I have experience with young disable people , older persons and totally bed ridden people also. Very good recommendation letters And excellent Hebrew..
Skills and abilities
Cleaning
Washing
Dressing
Lifting
Diapers
Caregiver details
Covid-19 fully vaccinated: Yes
Experience in years: 4
Work permit: Open permit - up to 4 years and 3 months
- Open permit: can work at any caregiving job, according to the license zone
- Special / humanitarian visa: caregiver is in Israel less than 8 years, can work for one more employer legally, after submitting a request
- Special visa - handicapped: relevant for 188% disabled patients, under the retirement age
- After 13 years in Israel, caregiver can work only if they have an Israeli ID / permanent resident
- Refugee visa: can work as a domestic helper
Experience with specific conditions: Alzheimer's Disease, Breathing Problems, Diabetes, Depression, Heart Disease, Kidney Disease, Mobility Problems, Parkinson's Disease, Post Surgery, Stroke, Vision Loss
Job types: Live In, Live Out, Reliever, Weekend, Night
License zone: Zone 2
Regions: Jerusalem
Hobbies: Learn languages
Age: 42
Education: B.A.
Languages
Caregiver preferences
Preferred patient: Any
I'm ok with pets: Yes
I'm ok with smoking patients: No
I'm a smoker: No
Please comply with the legal employment laws