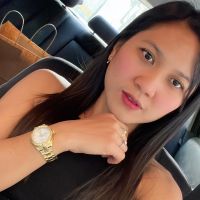 Mary
Female, Philippines
About Me
Im very flexible caregiver. I'm a undergrad Bachelors of science in Nursing. I also, finished, 6 months caregiver program with certificate of PCR and First aide. With patient's with, Alzheimer's, Parkinson's , stroke, PEG, NGT, etc. i can talk with both Hebrew and english.
Skills and abilities
Cleaning
Cooking
Washing
Dressing
Lifting
Diapers
Caregiver details
Covid-19 fully vaccinated: Yes
Experience in years: 9
Work permit: Need handicapped visa - 8 to 13 years
- Open permit: can work at any caregiving job, according to the license zone
- Special / humanitarian visa: caregiver is in Israel less than 8 years, can work for one more employer legally, after submitting a request
- Special visa - handicapped: relevant for 188% disabled patients, under the retirement age
- After 13 years in Israel, caregiver can work only if they have an Israeli ID / permanent resident
- Refugee visa: can work as a domestic helper
Experience with specific conditions: Alzheimer's Disease, Diabetes, Mobility Problems, Parkinson's Disease, Pneumonia and the Flu, Stroke, Vision Loss
Job types: Live In, Live Out
License zone: Zone 2
Regions: Sharon, Shfela, North
Hobbies: Watching Netflix
Age: 30
Education: B.A.
Languages
Caregiver preferences
Preferred patient: Any
I'm ok with pets: Yes
I'm ok with smoking patients: No
I'm a smoker: No
References
Add Reference