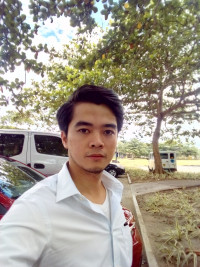 Rado
Male, Philippines
References
Add Reference
אל
אושרת ל. , Giv'atayim
"ראדו מרקאדו, שימש כמטפל בביתו של סבי דוד מאיו, במשך שנה ושלושה חודשים, עד פטירתו של סבי, בחודש מרץ 2020. ראדו התגלה כעובד חרוץ, מסור ויעיל ועשה כל עבודה שהתבקש, לשביעות רצוננו המלאה. הוא דאג להאכיל את סבי, לרחוץ אותו ולהחליף לו חיתול, הוא סייע לו בהליכה, בישיבה, בקניות וסידורים, הוא דאג לניקיון הבית ולכביסה. לא הייתה מלאכה שראדו לא עשה. ראדו היה עובד מסור ונאמן, לא אחת אמרנו שבזכותו דוד האריך ימים. אני ממליצה בחום על ראדו כמטפל בעל ידע רב, וניסיון מקצועי, בתחומי הסיעוד וטיפול בקשישים, הוא ניחן בהבנה, רגישות וסבלנות רבה. אושרת לוי מאיו" ... Read More
About Me
Hi my name is Rado. I am a caregiver from the philippines. I have been in the country for more than two and a half years. I have had several working experiences with working for old men. I worked for a peron with heart condition, skin condition, mobility condition etc. i also have good recommendation from my past employments. I can provide their names and phone numbers for verification.
Skills and abilities
Cleaning
Cooking
Washing
Dressing
Lifting
Diapers
Caregiver details
Experience in years: 4
Work permit: Open permit - up to 4 years and 3 months
- Open permit: can work at any caregiving job, according to the license zone
- Special / humanitarian visa: caregiver is in Israel less than 8 years, can work for one more employer legally, after submitting a request
- Special visa - handicapped: relevant for 188% disabled patients, under the retirement age
- After 13 years in Israel, caregiver can work only if they have an Israeli ID / permanent resident
- Refugee visa: can work as a domestic helper
Experience with specific conditions: Arthritis, Breathing Problems, Diabetes, Depression, Heart Disease, Mobility Problems, Vision Loss
Job types: Live Out
License zone: Zone 1
Regions: Tel Aviv
Hobbies: Yoga, Music
Age: 36
Education: B.A.
Languages
Caregiver preferences
Preferred patient: Male
I'm ok with pets: No