iSavta Blog / Money & Investments / HOW TO ENROLL IN BANCO DE ORO'S ONLINE BANKING
HOW TO ENROLL IN BANCO DE ORO'S ONLINE BANKING
The iSavta Team | 12.11.2019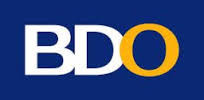 Most of the Filipino Caregivers in Israel are with Kabayan's Bank Account with passbook and ATM at the same time. While most of them are saving up money on this, some are just using it to send out money to loved ones without even monitoring how much money they have inside their account.
Most of the time, they lost track of how much money they've sent and how much money they've already saved since they cannot check it physically with the bank. Before, Filipino workers can update their passbook from BDO's Tachana Merkazit branch, right now, the bank is encouraging everyone to enroll in BDO's online banking.
Online Banking enrollment with BDO is quite easy. Just follow these simple steps and you're good to go. But first of all, let me tell you the importance and convenience of having your account enrolled in online banking.
You will be able to monitor each and every transaction made on your account. (Ex: deposits, withdrawals, money transfer, etc.)
You will have a real time update on your deposits. You will know real time if the money you sent to your account is already there.
If your ATM and Passbook are with your family in the Philippines, you can monitor their withdrawals and the amount of money they took from your account.
You can send/transfer money to your loved ones by just logging int o your online banking account and make the transaction in the comfort of your home. You can transfer money to another BDO or other local bank accounts. You can also process a bank pick-up in any branch of BDO and SM supermalls all over the Philippines.
You can pay your utility bills in the Philippines online and load cellular phone prepaid cards for your loved ones.
Your money is safe because online banking generates an OTP or one-time password every time you login. It will be sent to your active mobile phone number.
How To Do It? Easy…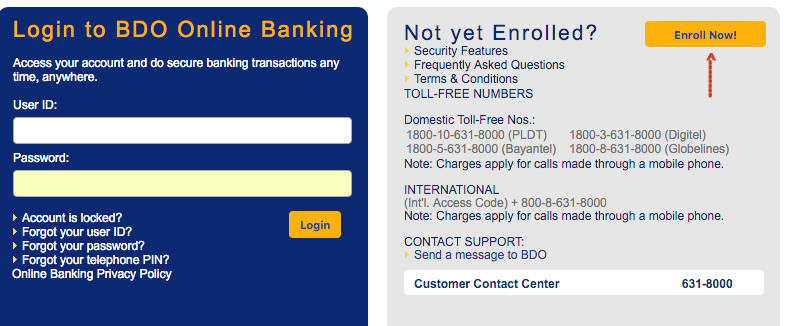 Accept the Terms and Conditions by putting a check on it and click Submit.
Fill-out the online form
Select Deposit Account
Select Outside the Philippines
Select Jerusalem, Israel
Put the time (Israel time) when BDO can contact you
Select "Online Banking" (DON'T FORGET)
BDO will be contacting you to verify your account within 5 business days. Please ensure to provide your valid international valid contact number based on your current city and country.
Enter your Account Number. You can find it written on the first page of your Passbook.
Account Type: Savings Account (PHP)
Preferred Nickname: You can put whatever you want
User ID and Password: You can enter whatever you want but you have to make sure you can remember it.
Mobile Number should be your valid active mobile contact number in Israel. This will be the number where BDO will automatically send an OTP (One-Time Password) every time you log in to your account online. (Ex: 545233221) You don't need to enter the 972 and the 0.
Email Address: your active email address.
Answer the two challenge questions and proceed with the validation of the enrollment by entering the numbers or letters than you can see on the image. The challenge questions are needed just in case your forgot your password and you need to reset it. You also have to remember the answers that you entered. Lastly, answer the last question "where did you learn about Online Banking"?
And finally, review all the details that you entered before clicking the SUBMIT button below.
After clicking submit, you just have to wait for the call from BDO to verify your account. A simple tip, please be aware of how much money you have inside your bank account. BDO representative might ask you this question as part of your verification. They have to make sure that it is really you who is registering your account online.
There you have it, it's that simple. Easier than changing adult diapers right?
Please share this to all your Kababayans in Israel who also wish to enroll their BDO bank accounts online.
Read more about Money & Investments