iSavta Blog / Money & Investments / Overseas Migrant Workers Guide for Financial Freedom
Overseas Migrant Workers Guide for Financial Freedom
The iSavta Team | 12.11.2019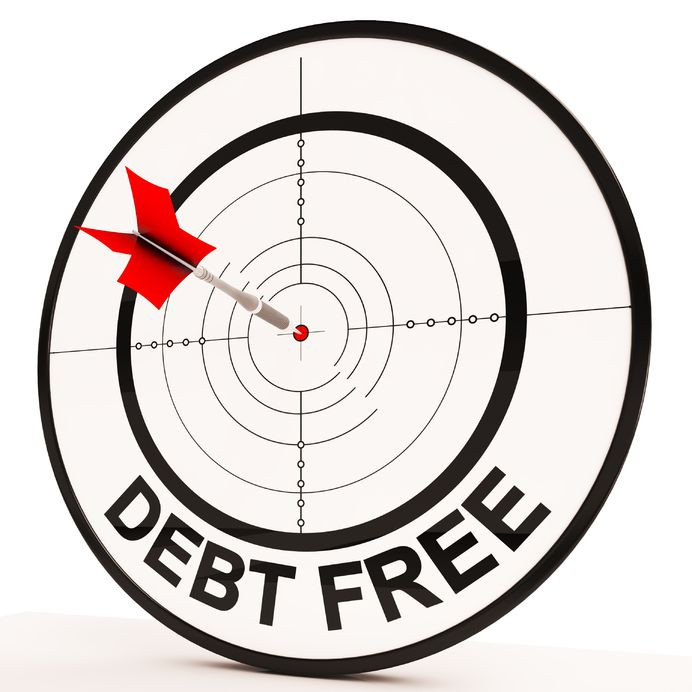 Over 1 Trillion Pesos was received from Overseas Filipino Worker's remittances from abroad last year and it was economically helpful to the country. But, according to Social Enterprise Development Partnership Inc., 1 out of 10 OFWs remains financially broke and 80 % of OFWs goes home without any savings at all.
Despite of earning 3-5 times more than what local people are earning, OFWs are still struggling with insufficient funds and financial insecurity. One of the major mistakes of an OFW is spending more than they earn (regardless of how much money they earn each month). Some reasons are sending huge amount of money to relatives back home, wrong investments and loans with interest.
As an OFW, you have to consider your limited time abroad. One day, you need to return home. Don't fall victim to society's pressure. Go home with sufficient savings and earning investments. Here are some guide for financial freedom:
Teach a Man How to Catch a Fish
Not literally! But, as the saying goes.."when you give a man a fish, you'll feed him for a day. But, when you teach a man how to catch a fish, you'll feed him for the rest of his life".
Most of our OFWs are bread winners. Some was just forced to contribute more in supporting one's parents or siblings just because of the fact that they are earning more than anyone in the family. This is quite wrong! Sometimes, OFWs are even forced to help other siblings who are already with their own family. Some of the siblings even opted not to have a job because their sister/brother is abroad earning dollars. That's totally unfair and insane.
We have an obligation to support our parents because of course, they are our parents. But, your siblings has to do their own responsibility too. It's okay to help but do not let your family or relatives depend on you 100%. You can help them put up a business that they need to take care to help them with their needs. But, be firm on letting them know that it is just a one time deal with you.
When it comes to your children, let them know how hard it is to earn those dollars that you are sending for their education. Let them see you working on skype if it's possible. Give them a sense of responsibility too.
Pay Off Your Debt As Fast As You Can
Most OFWs went abroad leaving behind huge amount of financial loans with very high interest rates. When they started to work, they also started to build dreams for themselves or their loved ones. This month, I will buy a new shoes and bag...next month, I will send money to my daughter to buy her iphone...then next month, I will send my husband 100 thousand, a downpayment for a brand new car. Isn't it funny? It's not wrong to have these dreams for your family but, you have to take care of your financial debt first.
When I went abroad, I left about $4000 debt that I needed to pay because it's with 10% interest. Every day off, I went around Tel-Aviv area to clean apartments for 35NIS/hour. All my earnings from house cleaning, I sent it to my family. My salary was intact and everything was saved to pay my debt. I didn't buy clothes, new phone or anything for 6 months. Sad right? But in 6 months, I was able to pay all my debts. After that, I was able to finance my sister to go to Israel and work. Good investment eh?
While you are fit to earn more abroad, set aside a big percentage of your salary for your debt. Remember, you can only have a financial freedom when you are debt free. Material things can wait. You can buy all those things if you are already free from debt. It may cause you some months of not having what you want but, I can assure you, being free from debt and interest rates is worth the months of frugality and sacrifices.
Don't Be A Victim of Scams
When will we ever learn? Social media nowadays is full of bogus, scams and false ads. Networking became so in tune with those people who wanted to get rich fast. There's no such thing as easy money (unless you hit the Lottery jackpot). If you want something, you have to work hard for it. That's clean money.
Many fell victims of fraud and scams. Although, some networking companies are legit, there are some which are just mere scams. Be very aware and vigilant about this. If you want to invest on something, research more about it. After all, google is free. Ask some people about it, search google, look for company's permit to operate, registration and legitimacy. Remember, if it's too good to be true, then it's not true.
Count Every Cents
Know your assets and liabilities by heart. Count every cent you earn and spend. As an OFW, you are sending money every month to your family back home. In Israel, you are receiving your salary in shekels. You have to change this to US dollars in order for you to send it back home. After that, you also have to pay a transaction fee in remittance centers for the amount you send. In this process, you are already losing some dollars which is crucial for your savings.
Find the best money changer in your area. Always be aware of the exchange rates both in your country's currency versus US dollars and your home-country's currency versus US dollars. Plan about your sending schedule and make sure that the exchange rates are higher in favor of you.
But, the most important thing to look for is the best remittance center to send your money. Look for something reliable, affordable and fast. Do not settle for just easy and convenient. Choose a remittance center which can guarantee a value for your money.
Rewire. Send More For Less. We Value Your Cents.
Kill A Few Dollars
Wait what? Set aside some dollars which you can afford to kill out of your salary. For example, if you are earning 4000 NIS a month, try to condition your mind that you are earning 3700 NIS instead. Kill the 300 NIS. Pretend it doesn't exist at all. Put it in a savings account that no one could ever touch. Open a bank account in your home country and bring your passbook or ATM with you abroad. No one could ever touch that savings even you (because you cannot withdraw that money while you are abroad). When you go home for vacation, leave that passbook and ATM behind. Do not bring those things home whatever happens. Consider those money as dead money. You'll be surprised on how much money you'll be able to save in doing this. It's like a piggybank in a bank.
Related: Save money on remit
Read more about Money & Investments