iSavta Blog / Money & Investments / Partner Cyberguard: Safe, Fast and Secure Online Activity
Partner Cyberguard: Safe, Fast and Secure Online Activity
The iSavta Team | 12.11.2019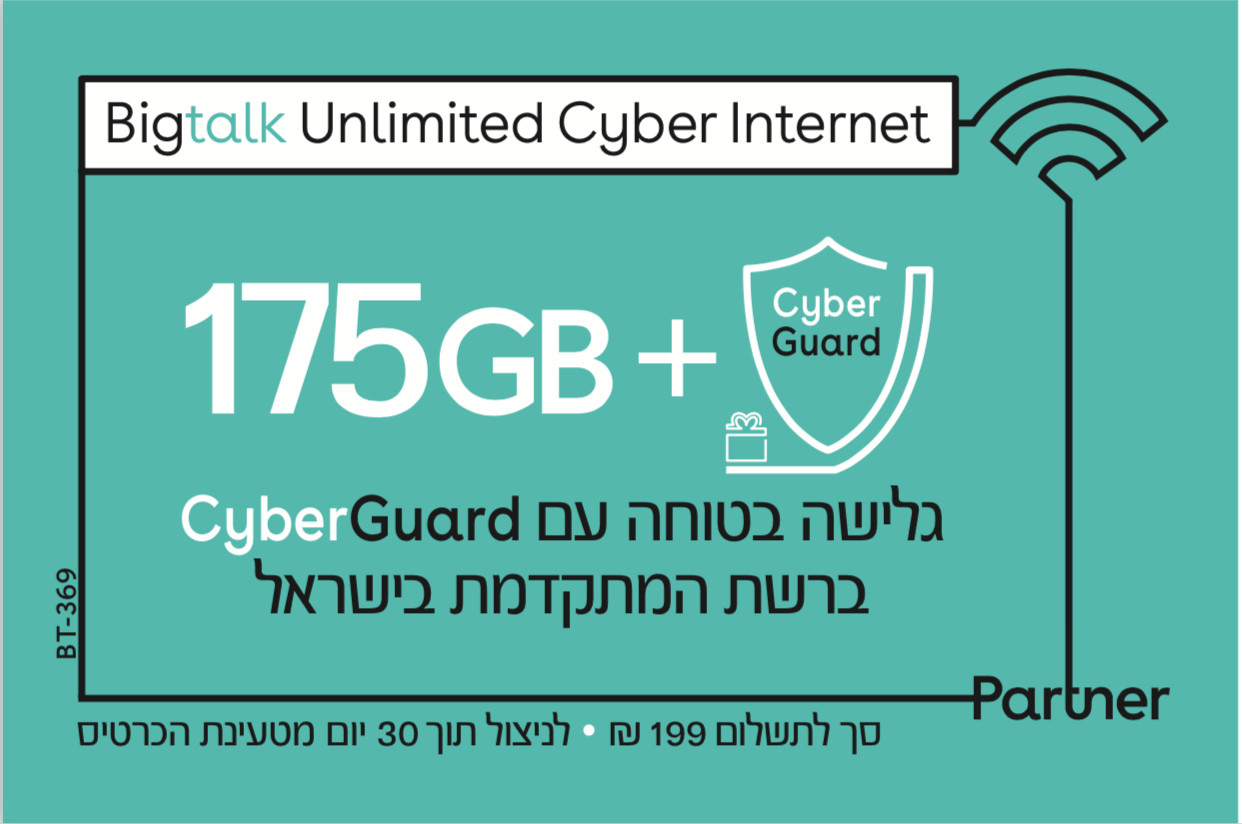 Communication has evolved tremendously over a decade and nowadays, people have access to the internet. Communication has now become much easier with the advent of technology. People are now connected online. Transactions, data transfer and messaging are being done online. With this being said, more and more internet users make use of applications and other online platforms to transact business. Businesses and other industries have gradually transitioned from the traditional marketing platforms to online platforms. However, internet users have also become highly exposed to all sorts of threats, attacks and sometimes even ransomware. Data is compromised and identity theft has become prevalent.
For that reason, Partner Bigtalk has launched a new special offer for data users that protects you from malware, phishing, and attacks
The offer consists of bandwidth for surfing in Israel and the new internet security service called Cyberguard
One top up, for example, contains 125GB for web surf plus Cyberguard service already included, for 149NIS
Previously, Partner Bigtalk has offered the same top up without Cyberguard for the same price. Now you customers get a bigger value for your money.
Now it is much safer to surf online and have peace of mind with this new security service called Cyberguard. You can make business transactions and money transfers without having to worry about online theft. As your business grows, the security becomes more and more important. That is why, for a smooth transaction and online surfing, you can count on Partner Bigtalk.
Read more about Money & Investments