iSavta Blog / Money & Investments / Send Money from Super-Pharm: The New Rewire Deposit Points!
Send Money from Super-Pharm: The New Rewire Deposit Points!
The iSavta Team | 12.11.2019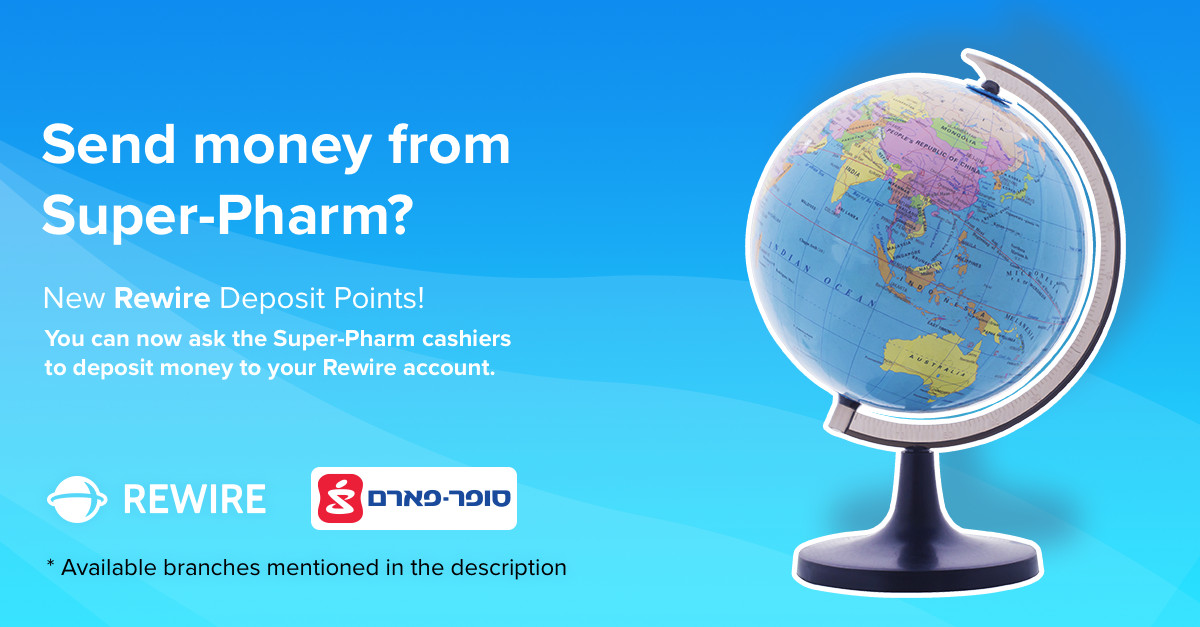 Great news! Rewire has partnered with Super-Pharm, the largest pharmacy chain in Israel!

As of today, you can deposit cash at selected Super-Pharm branches:

• Tel Aviv-Yafo, Inside Central Bus Station, Levinsky St.108

• Jerusalem Central Station, Jaffa St. 234

• Herzliya, Sokolov St. 25 Haifa, Ha-Nevi'im St. 18

• Ramat Hasharon, Ussishkin 52

• Rehovot, Herzel St. 182

• Ramat Aviv, Tagor St. 32

Did you know: These branches are open in the evenings and during the weekends.

Check them out. They are right next to you!

To deposit, select which branch you want to deposit in via the Rewire app, head to the branch and ask the cashier to deposit to Rewire. It's that simple!

Check out the exact locations and opening hours by clicking this link http://pxlme.me/JJdVV4xB

Not a Rewire Member yet? Register with Rewire now to avail these perks and discounts!

Super Pharm Coupons this July!

Rewire is all about saving! Enjoy this month's discounted Super-Pharm items just for you!

Here they are! Click here for this month's Super-Pharm coupons:
www.rewire.to/coupons
Signup and find caregivers now!
Read more about Money & Investments