What are the Major Responsibilities of a Caregiver?
The iSavta Team | 13.11.2019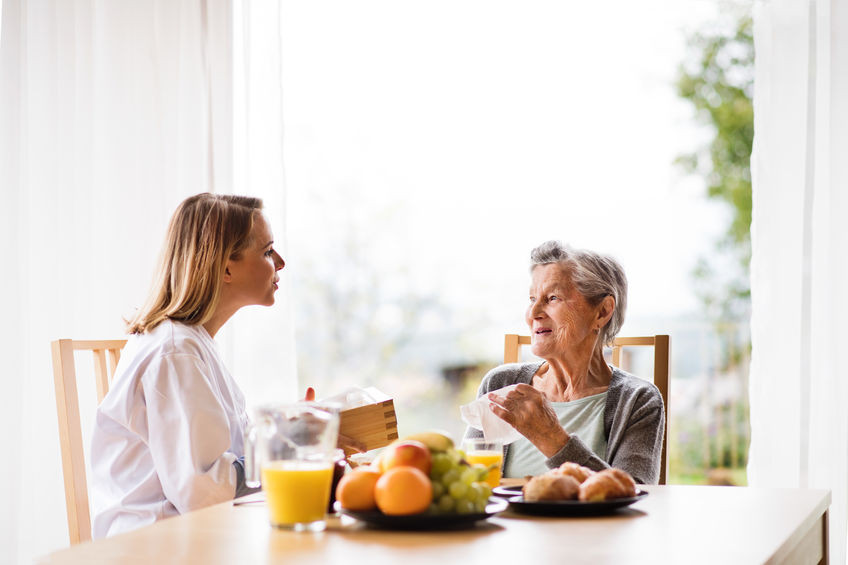 Caregivers have a significant number of responsibilities. Their responsibilities vary depending on the person they are assigned to provide care for. This may also vary if they are working in a care shelter or a household. Let us narrow down the primary and common duties a caregiver performs in various environments.
Health Care and Medication Management
Health is of utmost importance for elderly people. It is natural for old people to have a physically frail body. As we age, our body does not function as much as it did when we were younger. Thus, our elders have a lot of medical needs. Some need prescription medication, and some need pain management routines. There is also a need for someone to ensure that they are able to go to their medical appointments. As we age, our memory also tends to decrease. It is typical for older people to have memory loss. For this reason, many elderly people rely on caregivers to ensure that they take their prescribed medications at an exact time. By monitoring their medication intake, life-threatening situations like overdosage can be avoided.
Elderly people also need assistance in completing their pain management exercises. Aside from helping them with their routines, a caregiver can also motivate the senior by saying words of encouragement. If the senior can do the exercise without assistance, the caregiver to do the routines together with the elderly person as a show of support.
Personal Hygiene Assistance
Many elderly people have difficulty attending to their personal needs such as bathing, washing, grooming, and using the toilet. Therefore, hygiene care is one of the main duties of a caregiver. It takes a lot of patience to deal with the personal care needs of old people. I know that this is a difficult task especially if the old person is not cooperative. Thus, the caregiver is expected to be gentle and considerate when handling the hygiene related needs of the elderly.
Mobility Assistance
It is important for older people to be active even if they stay indoors. Many of them tend to lose their balance and have a high risk of falling. Some need assistance moving from the wheelchair to the toilet or even simply walking from the living room to the kitchen.
Others, however, want to see what they have missed outside the comforts of their homes. Many times they want to just look around and see what's happening outside after staying indoors for some time.
The caregiver must know proper transfer methods to avoid injury to both the senior and oneself.
Meal Preparation and Nutrition Management
Meal preparation is not limited to cooking alone. It starts from grocery shopping of the food items that need to be made, cooked, or baked. When grocery shopping, the ingredients for a particular menu should also be adjusted according to the nutritional needs of the senior. The caregiver not only prepares the meal but also cleans the dishes and the kitchen afterwards. Cooking is therefore a helpful skill for a caregiver to have. Fortuntately, there are many recipes and tutorials available to help caregivers prepare great meals for the elderly.
Housekeeping and Home Maintenance
Another major duty a caregiver does is to maintain the cleanliness and organization of the home. Many older people do not have the strength to do general cleaning of the house. They need assistance in taking out garbage, vacuuming, and doing the dishes. Also, it is common for older people to have reduced sensorimotor skills. They need help in wiping furniture and equipment, cleaning the toilet and bathroom, and doing some simple repairs. The caregiver can definitely support the senior in maintaining their home and keeping the house clean.
The responsibilities of a caregiver are not limited to these major tasks. Once again, the duties of the caregiver depend on the senior being cared for. Some caregivers need to drive their elders from one place to another. Some need personal supervision and need to be treated with great attention and care. As the elderly person becomes weaker, their dependence on you increases. As time passes, you can form a strong and close connection to the senior.
Remember that although this responsibility is challenging, the rewards you will receive are going to be fulfilling. One of the rewards you will get as a caregiver are the stories and lifelong wisdom the elderly will impart to you. When you do your challenging tasks, think of how you are positively impacting the senior's life and how these intangible benefits will also enrich you.
Read more about Caregiving 101