iSavta Blog / Professional Caregiving / Elderly Care: Vision and Hearing Loss
Elderly Care: Vision and Hearing Loss
The iSavta Team | 12.11.2019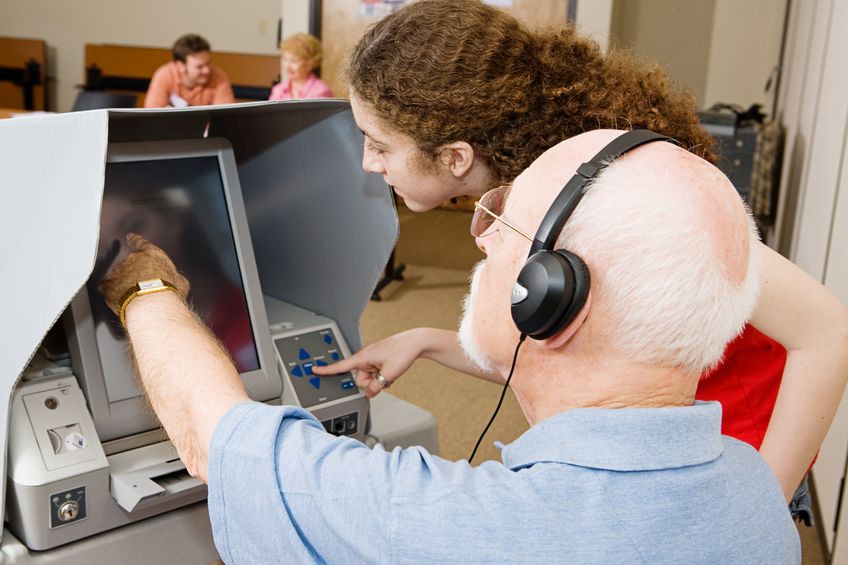 Vision and hearing loss are common among older adults and greatly impacts their quality of life. To help aging patients maintain a good quality of life, it is necessary to understand the causes of their vision and hearing impairments. Once the causes of their sensory deficiencies and how these affects their daily lives are identified, a more specific approach for its treatment can be determined. For now, let us look into some general tips on how to take care of older adults with vision and hearing loss.
Vision Loss
There is a wide range of visual problems that occur among seniors. Two of the most common ones are cataract and glaucoma. Check out some general tips below to help an older adult under your care have a better lifestyle despite their eye problem.
First, have an ophthalmologist check their eyes to assess the extent of their visual loss and functionality of both eyes.

Make sure that their surroundings have good lighting. Light balance is very important. Too little or too much lighting could both be destructive to their eyesight. Cover reflective surfaces that produce strong light around them. Keep lights on during the daytime in order to even out indoor and outdoor sources of light.

To minimize the possibility of older adults from falling as a result of moving around the house, remove objects like electrical extension cords and some mess that could cause them to trip and eventually fall. A clear path in all areas of the home will make their movement around the house easier and safe.

Use objects with bigger prints and buttons. An electronic magnifier may also be provided to seniors to assist them in reading and writing.

Create an environment that promotes encouragement and honest communication. Giving seniors moral support will motivate them to do daily tasks and will aid them in having a healthy lifestyle.

Hearing Loss
Just like visual impairment, hearing loss have varied causes. According to studies, many individuals who suffer from hearing loss acquired it as a result of head injury, ear infections, or genetics. It is also one of the leading consequences of old age. Below are some tips on how to deal with seniors with difficulty hearing.
Early detection of a hearing problem is helpful in determining the right treatment and is useful to hinder the hearing loss from becoming worse.

Devices such as hearing aids are helpful in improving their hearing capability.

Rehabilitation is also a good way for these seniors to learn new strategies for communication.

Speak clearly and slowly when you communicate with the elderly.

Hold the person's hand or arm when having a conversation with them. This brings a sense of connected-ness and indicates a more personal approach to show them that you care for what they have to say.

Our sense of hearing and sense of sight are both essential in communication. However, both vision and hearing weakens as we age. This just means that older people find it difficult to interact with others and their surroundings. If left untreated, hearing and vision loss also known as Dual Sensory Loss can lead to poor health, a weaker mind, and depression. Let us always be mindful of our actions towards older people by treating them with more understanding, patience, and care.

Signup and find caregivers now!
Read more about Professional Caregiving