iSavta Blog / Professional Caregiving / Elderly Care: Winter Tips For Caregivers
Elderly Care: Winter Tips For Caregivers
The iSavta Team | 12.11.2019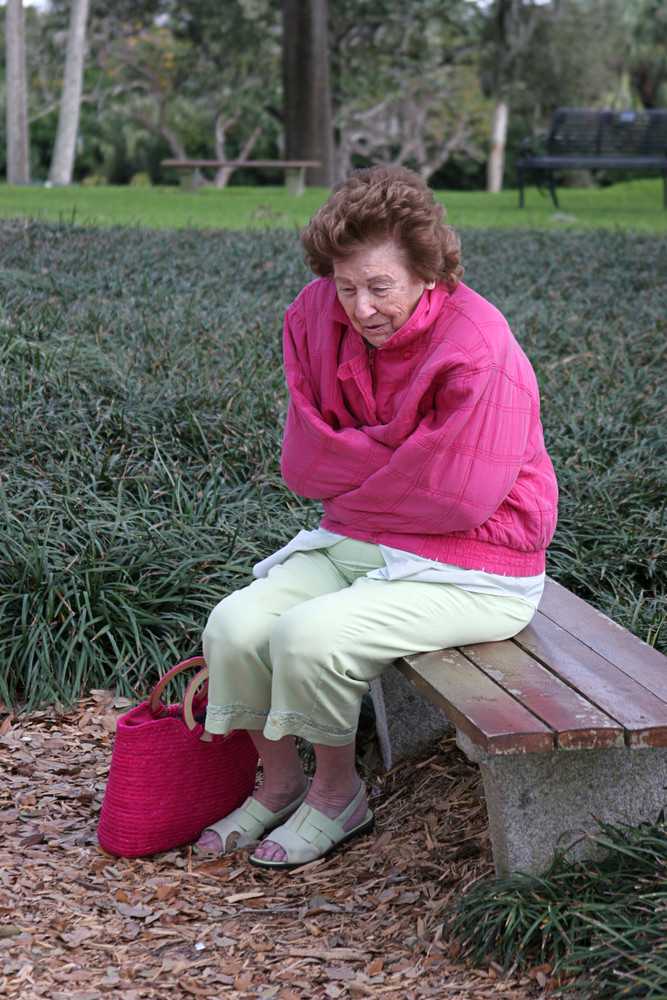 Yes, It's cold outside!
Winter is already here and it's the time of the year when we, as caregivers, need to take precautionary measures to make sure that our elderly patients as well as ourselves are protected and safe against the notorious flu viruses that spread out during cold season.
But not only that.
We also need to ensure the safety of our surrounding. We also have to make sure that we are ready for any untoward incidents that may occur during this season especially if you are living in areas where snow storm can happen.
Here are some ways to prepare for winter season:
Prepare for Electrical Outages - outages can happen during snowstorm for the weather could affect the electrical posts in your area. Be prepared by recharging all the emergency lights at home. Do not store a lot of food that needs to be in the fridge. Stock some canned goods and easy to prepare meals. Make sure that your warm blankets are prepared and you have easy access to portable/battery operated radio. Let your elderly patient wear several layers of clothing in case of outage. Make sure all are well-covered for hypothermia is common when there is no heating machine is working at home.
Prepare the Medications - Ask your attending doctor to give you prescriptions for your elderly patient's medicines ahead of time. During winter, it's possible that some roads will not be passable and it will be difficult for you and your patient to go out. You need to have at least a week worth of your patient's medication to ensure that she/he will have enough at home.
Stay Active At Home - During winter, there will be days that it will be difficult for you and your elderly patient to go out for a walk. It will be too cold for both of you. Encourage your patient to be active and practice safe exercises at home. You can do some walking while indoor. It is important to stay active during winter to increase the temperature of your body. It can help to keep you warm.
Eat a Well-Balanced Meal - you have to keep an eye on your elderly patient's nutrition. Let them eat more vegetables and fruits during winter. Make sure to prepare healthy warm soup everyday. Since your patient is less active during winter, a well-balanced meal is very important for them not to gain much weight and at the same time, preventing the risk of acquiring other possible diseases.
Prevent Carbon Monoxide Poisoning - Gas heaters and fireplaces can cause carbon monoxide poisoning. Make sure that you have a carbon monoxide detector at home. Before using gas heaters and fireplaces, ask a professional to check if it's working properly before actually using it.
Avoid Slipping on the Sidewalk - Winter is snow and rain. The streets are slippery and there are possibilities of accidents and mishaps on the road. Be attentive when you are walking on the street with your elderly. Make sure you both are wearing an appropriate shoes/boots before going out of the house.
Emergency Number To Call - Make sure that emergency numbers to call are accessible to you and your patient. If you need help with anything, do not hesitate to call for assistance.
Check Temperatures - Elderly people has very thin layer of skin. They can easily feel cold compared to younger people. When your patient complain and feel cold, believe them. What is warm for you might be cold for them. Make sure that you have enough warm water to bathe them and keep their bedroom warm all the time. Hypothermia is a very serious condition. Be sure that you are checking your patient's temperature all the time.
Wear Proper Clothing - before the change of season, make sure that you already prepared all the clothes, shoes and other necessary things for your elderly patient. Let them wear proper clothing for winter. Something thick and warm but still comfortable.
Beware of Winter Depression - Elderly people has the tendency to get depressed during winter for they cannot go out and meet their friends. They will most likely feel lonely and sad during this time. Make sure to have other alternatives to prevent the feeling of isolation in elderly. Encourage them to call their friend through phone. You can also play cards and other diversions with them. You can also let them help you prepare some food. Let them read books or watch an interesting movie at home.
Signup and find caregivers now!
Read more about Professional Caregiving