Another Extension for all Caregivers Until October 2021 Regardless of Visa Status.
Read more
Why a Caregiver is Important to Senior Adults Who are Living Alone?
iSavta | 24.05.2021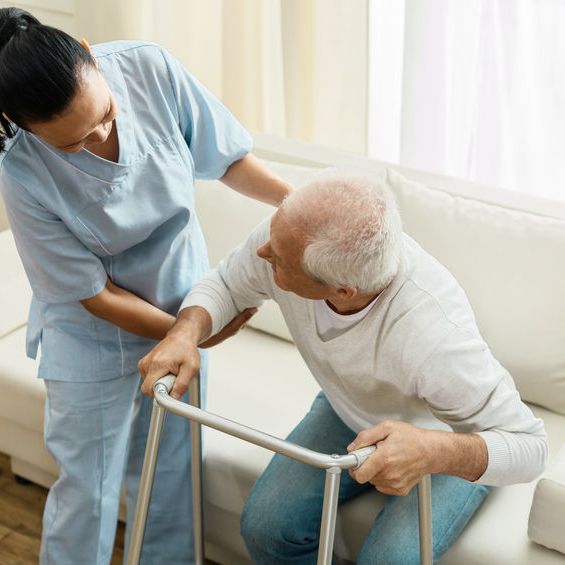 It is not a secret that it is normal to slow down and aging is a natural and inevitable process. Tasks that used to be done quickly and easily take a bit longer now and might even become tiring at one point. This is why a caregiver is important to senior adults, especially those who live alone.
During a person's senior years, people tend to develop more serious issues with memory, mobility, and overall health. When this happens, it is important to consider hiring dedicated caregiving assistance. Senior adults who currently live alone in their own homes may need to consider getting live-in caregiver support.
What Live-In Caregivers Do
A live-in caregiver basically helps with any daily needs that senior adults may have. These professionals will ensure that the house remains clean and tidy, meal-time is properly taken care of together with the dishes, the laundry is done, and someone will be there to help run errands and drive them their appointments.
Live-in caregivers might also be qualified to render medical support. A live-in nursing aide or nurse can offer everyday living support aside from skilled medical assistance including administration of medication, monitoring, and even offering physical therapy if there is a need for one.
Here is a quick overview of the different benefits associated with hiring a live-in caregiver for senior adults:
Everyday Living Essentials are all met
Senior adults will be able to get all the help and assistance they need with getting around, eating, grooming, bathing, toileting, and dressing.
They can also get the help they need with cooking, cleaning, laundry, errands, shopping, organizing medications, transportation, banking, and bills.
Well-being and Reassurance
Senior adults can get the support they need from a qualified caregiver round the clock. Medical care and support are also possible with the help of a live-in nurse. Patients can also get additional safety and security including assistance with mobility and response to emergencies whenever necessary. But more importantly, it gives peace of mind not only for the senior adults but also for their families.
Companionship
Having a caregiver can also provide well-being and support to seniors. This will help prevent loneliness and depression and encourage social interaction.
Independent Living at the Comforts of Own Home
Working with a caregiver makes it possible to live at home during aging in spite of health concerns and reduce mobility. It also allows seniors to stay comfortable within their own homes and neighborhoods as they age with no need to compromise their quality of life.
The decision to hire a caregiver can support a lot of essential factors linked with aging well. It doesn't matter of a live-in caregiver or a live-nurse is employed through a caregiver agency or privately because there are many available options to suit specific needs.
Indeed, caregivers are best considered as valuable companions to make the remaining years of senior adults safe, enjoyable, and comfortable. Building these new relationships as essential as this will not always be simple and easy but as far as the advantages are concerned, it should benefit both parties involved.
Read more about Professional Caregiving