iSavta Blog / Professional Caregiving / Elderly Care: Urinary Incontinence
Elderly Care: Urinary Incontinence
The iSavta Team | 08.12.2019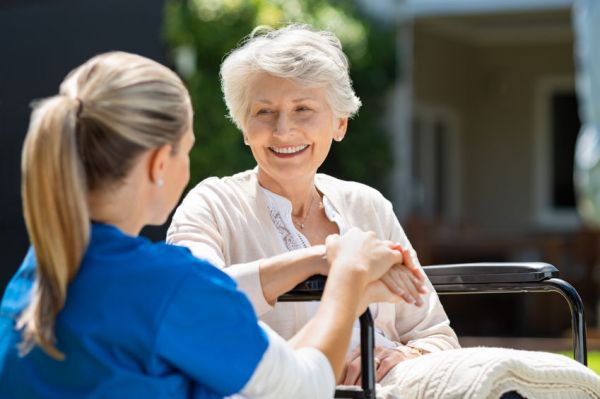 The involuntary or accidental leakage of urine is a challenging condition that many older people suffer from. This condition is called urinary incontinence. Usually, it is caused by several reasons such as constipation, vaginal irritation, or urinary tract infections. But for the elderly, their weak body is the main reason for incontinence to last longer. Aging individuals have weaker bladder muscles, damaged nerves, and other medical conditions such as arthritis, which makes it difficult for older individuals to get to the toilet or bathroom on time. Living with incontinence is not only difficult but also frustrating.
Caregivers
find this condition challenging but here are ways to help and support someone with incontinence.
Create a plan based on the doctor's assessment for an older adult's incontinence. Knowing how often the patient urinates and how much estimated urine the elderly adult excretes are just a few important things to consider in identifying the best plan fit for him. It is also necessary to be aware of the older adult's medical history so that the individual needs of the patient will be met.
Change diapers or pads regularly and clean the private part and the skin around it well. This is done to prevent the elderly from contracting UTI which can worsen the incontinence of older adults. Make sure to wear disposable gloves when you are helping a patient clean-up and carefully wash your hands after.
If the older adult does not use diapers, you can make use of a portable

commode

so that the elderly can urinate in time. On the other hand, if the elderly has trouble urinating, have a bottle or glass of water ready for the elderly to drink to help them pee.
Be patient and understand the older adult's condition. Indeed it is upsetting and tiresome assisting someone with incontinence. Any sign of frustration from the caregiver be it in their gestures or tone of voice can negatively impact your patient's self-worth. Help without complaining. Give them the assurance that you are there to assist.
Always be prepared. Whether you are at home or going outside with your patient, have enough supplies ready and pack them in a bag. It is always easier when you are equipped in any situation that might happen than panicking because of lack of preparedness.
Incontinence is one of the most difficult health conditions you will encounter as a caregiver. But, having the right advice after an assessment with a health professional, the regular changing of the patient's diapers or pads, using some tools for incontinence coupled with patience, understanding, and preparedness may make caring for an elderly with incontinence easier for you.
Signup and find caregivers now!
Read more about Professional Caregiving